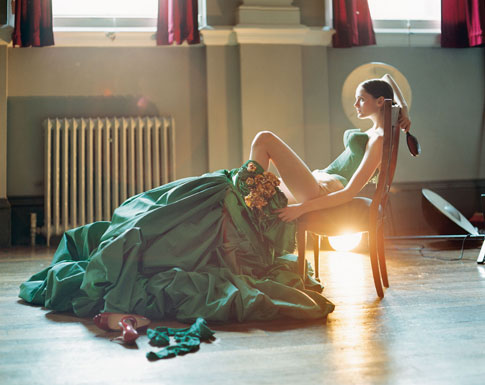 Extravagant staging and romantic motifs characterise Tim Walker's style. After concentrating on photographic stills for 15 years, he is now also making moving film.
On graduation in 1994, Walker worked as a freelance photographic assistant in London before moving to New York City as assistant to Richard Avedon. On returning to England he initially concentrated on portrait and documentary work for UK newspapers. At the age of 25 he shot his first fashion story for Vogue. The Victoria & Albert Museum and the National Portrait Gallery in London include Walker's photographs in their permanent collections.
http://timwalkerphotography.com
Finalmente con il nuovo anno riesco a dedicare uno spazio del blog anche alla fotografia, troverete "KALEIDOSCOPE" ogni mese a partire da questo primo post dedicato a Tim Walker.
Fatemi sapere se vi piace questa idea.
I decided to dedicate a space of the blog to photography and you'll find "KALEIDOSCOPE" every mounth. This first post is about Tim Walker.
Hope you like the idea :)