lunedì 30 dicembre 2013
Band: Garbage
Song: Androgyny
Inspiration: Androgynous look, leather dress, hair styling, make up, black & white, blazer, ankle boots, gloves...
Singer: Britney Spears feat.Madonna
Song: Me against the music
Inspiration: Menlike, Madonna's total White outfit,

hair

styling, make up, collar, total black, gloves, hat, jewels...
Singer: Katy Perry
Song: Thinking of you
Inspiration: Retrò, total black,

hair

styling, make up, lingerie, blouse, top, shorts, skirt, high heels, gloves, flowers, lace...
Song: Kiss from a rose
Inspiration: Models, total black, hair styling, sunglasses, white blazer, collar....

Band: Evanescence
Song: Call me when you're sober
Inspiration: Tartan, Long dress, lace, Black dress,

hair

styling, make up, necklace, red shoes...
Band: Florence and the machine
Song: Cosmic love
Inspiration: Ribbon, rings, hair styling, make up, total white, sparkling dress...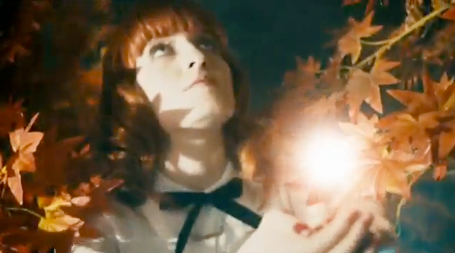 Eccovi alcuni dei migliori video del 2013 per la rubrica "
Clothes
& Clip".
Ci vediamo nel 2014 con altri video e ispirazioni.. :)
Fatemi sapere cosa ne pensate.
Buone feste
Here it is the best of the 2013 for the space called "C
lothes
& Clip".
See you in the new Year 2014 with other videos and inspirations.
Hope you like it
Happy Holidays
domenica 29 dicembre 2013
Shu Qi photographed by Mario Testino for Vogue China
Actress Jessica Chastain photographed by Annie Leibovitz for Vogue US
Actress Kate Hudson photographed by Alexi Lubomirski for the cover of Harper's Bazaar US
Doutzen Kroes photographed by Thomas Whiteside for Elle Portugal
Arizona Muse poses for Nathaniel Goldberg Vogue Australia cover
Scarlett Johansson for Vogue Mexico
Aline Weber by Beau Grealy for Muse N.36 Winter 2013
Joan Smalls by Karl Lagerfeld Vogue Spain
Cara Delevingne by Richard Bush for i-D Winter 2013
Coco Rocha photographed by Jonas Bresnan on the cover of L'Officiel Netherlands
Julia Roberts on the cover story of Marie Claire US photographed by Cedric Buchet
Gisele Bundchen photographed by Giampaolo Sgura for Vogue Brazil