Making Africa – A Continent of Contemporary Design
Until 13/09/2015
Vitra Design Museum
Weil am Rhein (Germany)
The exhibition Making Africa. A Continent of Contemporary Design at Vitra's Design Museum aims to "present a pioneering generation of creative individuals who are redefining design as a tool to help shape the profound dynamic of change occurring on the continent." The show presents work of over 120 artists and designers such as Mário Macilau, Olalekan Jeyifous, Pierre-Christophe Gam, Gonçalo Mabunda, Cheick Diallo, Cyru Kabiru, and Robin Rhode.
The exhibition shows how design is accompanying and promoting economic and political change on the continent and the type of close dialogue, as reflected in art, graphic design, illustration, film, photography, architecture and urban planning. The new media play a special role here making this new perspective possible in the first place.
"Missoni, l'arte, il colore"
Museo MA*GA
Gallarate (VA)
Until 8/11/2015
The art and

fashion

meet at the

Museum

MA

*

GA

Gallarate

to celebrate

the genius

of

Ottavio

and

Rosita

Missoni

.

"

Missoni

, art, color"

is

an exhibition

that comes

from the interweaving

of the life of

a great pair of

creative

s

with

one

of the greatest contemporary artists

. Balla

,

Depero

,

Crippa

,

Fontana

:

the works of these

great

names

are intermingled

,

the walls

of the Museum

of

Gallarate

to

paintings

created by

Ottavio

Missoni

himself

.

In addiction to

the paintings

,

there is

a path of

plots

,

mesh

, tapestries,

video installations

and

sketches

that

have

made the history

of

this family

.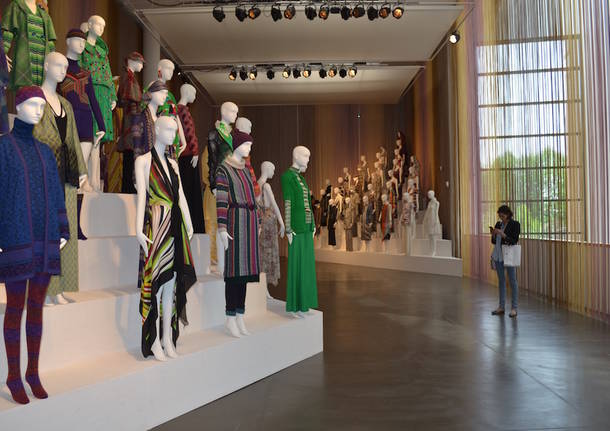 L'arte e la moda si incontrano al Museo MA*GA di Gallarate per celebrare il genio di Ottavio e Rosita Missoni."Missoni, l'arte, il colore" è una mostra che nasce dall'intreccio della vita di una grande coppia di creativi come i coniugi di Sumirago con quella dei più grandi artisti a loro contemporanei.Balla, Depero, Crippa, Fontana: le opere di questi nomi eccezionali si intervallano, sulle pareti del Museo di Gallarate (che riapre i battenti proprio con questa esposizione dopo l'incendio del 2013) a dipinti creati da Ottavio Missoni stesso, a molti sconosciuto nel ruolo di pittore. Oltre alle tele, c'è un percorso fatto di trame, di maglia, di arazzi, installazioni video e schizzi che hanno fatto la storia di questa famiglia dai mille colori.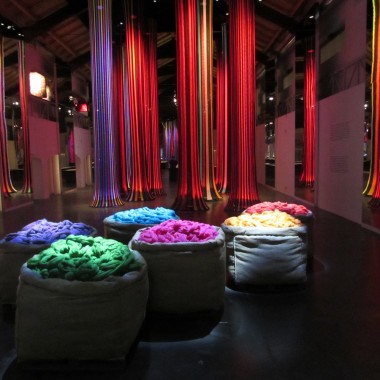 www.museomaga.it
www.grazia.it
Jacques Henri Lartigue
Alle origini della fotografia contemporanea
MEF Museo Ettore Fico Torino
Until 21 June 2015
With

a selection of

186

works

The

MEF

is pleased

to present

,

in

collaboration

with

the

Donation

Jacques

Henri

Lartigue

,

a retrospective exhibition

of

one of the

most important

photographers

of the twentieth century

.

The exhibition

,

made

from 130

original albums

of

Lartigue

,

retraces

the

unique destiny

of

this photographer

whose talent

was recognized

belatedly

now

undisputed

,

at the age

of 69

years.
The

exhibition consists of

136

photographs

in

large format

and

50-page

album

of

the era

(

1912-1922)

that allow you to

see the images

in the

original context

.

A selection of

emblematic works

that traces

the history of

the twentieth century

and

the origins

of contemporary photography

.
Con una selezione di 186 opere Il MEF ha il piacere di presentare, in collaborazione con la Donation Jacques Henri Lartigue, una mostra antologica di uno dei più significativi fotografi del Novecento.
La mostra, realizzata a partire da 130 album originali di Lartigue, ripercorre il destino unico di questo fotografo il cui talento ora indiscusso venne riconosciuto tardivamente, all'età di 69 anni.

La mostra è composta da 136 fotografie in grande formato e da 50 pagine d'album dell'epoca (1912 - 1922) che permettono di vedere le immagini nel contesto originale.
Una selezione di opere emblematiche che ripercorrono tutta la storia del Novecento e le origini della fotografia contemporanea.
this is a new post for "My Weekly Notebook" when I'll select items,
Hope you like it.


Have a nice day

Cari followers,
eccoci come ogni settimana con nuovo appuntamento per la rubrica "My Weekly Notebook" dove vi segnalo ispirazioni, idee, capi e dettagli che hanno attirato la mia attenzione.
Spero Vi piaccia.
Buona Giornata
Vi ricordo se non lo avete ancora fatto che potete seguirmi anche su blogloving
FOLLOW ME WITH BLOGLOVING:
www.bloglovin.com/en/blog/2442756/moonstyle