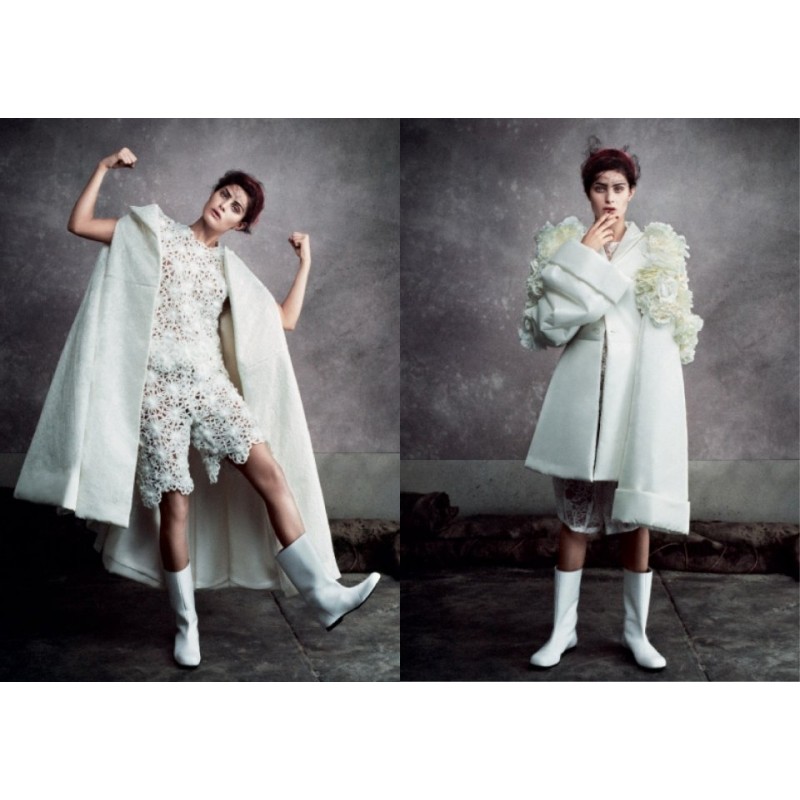 Rei Kawakubo. Designer Monograph
Terry Jones
Taschen
Rei Kawakubo, enigmatic head of innovative Japanese fashion house Comme des Garçons, has a special vision which extends beyond clothing to furniture, architecture, and graphic design, always defying conventional thinking.
In this book Terry Jones

examines Kawakubo's complex and conceptual world, digging through the magazines archive and re-visiting interviews which explore how the fashion house continues to challenge the Western ideals of body shape and garment construction. Breaking the conventional rules, Kawakubo continues to push boundaries, perfectly marrying fashion with art in the most unexpected ways.
120 pages of biographical and personal informations as well as imagery from photographers including Paolo Roversi, David Bailey, and Emma Summerton, plus interviews with Jamie Huckbody, Josh Sims, and Terry Jones.
Ciao cari followers,
eccoci con un nuovo appuntamento per la rubrica "Fashion in Page". Spero sia di vostro gradimento e se amate i libri che parlano di moda continuate a leggere e seguire il blog.
baci

Hello dear followers,
Here it is a new post for the space "Fashion in Page".
I hope you like it and if you love Fashion books keep on reading and following this blog
kisses

Vi ricordo se non lo avete ancora fatto che potete seguirmi anche su blogloving
FOLLOW ME WITH BLOGLOVING:
http://www.bloglovin.com/en/blog/2442756/moonstyle
www.romwe.com