"Journey of a Dress" is a retrospective of four decades of the iconic wrap dress that Diane Von Furstenberg launched in 1974. In addition to the dresses, the exhibition features a photo time line chronicling its greatest moments, from the first sample to the 1976 Newsweek cover to DVF's first sketch for WWD.
It also features plenty of DVF herself: The mannequins are molded after her own face and her famous cheekbones. Then there's the gallery of portraits of her by Andy Warhol, Barbara Kruger, Chuck Close, Francesco Clemente, Helmut Newton and Annie Leibovitz. Also hanging are works from her personal collection by Anh Duong, Zhang Huan, Li Songsong and other contemporary artists. "A Ghost May Come" a new piece by Dustin Yellin, has the likeness of a wrap dress suspended in glass, while illustrations from Antonio Ruben Toledo and Konstantin Kakanias round out the approximately 78-piece show.
Newsweek cover, March 22, 1976
http://www.dvf.com/
HELLO, MY NAME IS PAUL SMITH
Until 22 June 2014
Design Museum London
Celebrating his career to date and exploring future developments, the exhibition references Paul Smith's influences and fashion designs, charting the rise of this quintessentially British label which has become one of the leading fashion brands in the world.
Looking at the impressive scale of its global operation today, the exhibition draws on Paul Smith's personal archive, from the company's beginnings in Nottingham to its international prominence today. The exhibition explores how Paul Smith's intuitive take on design, together with an understanding of the roles of designer and retailer, have laid the foundations for the company's lasting success and offer a unique insight into the magnificent mind of Paul Smith.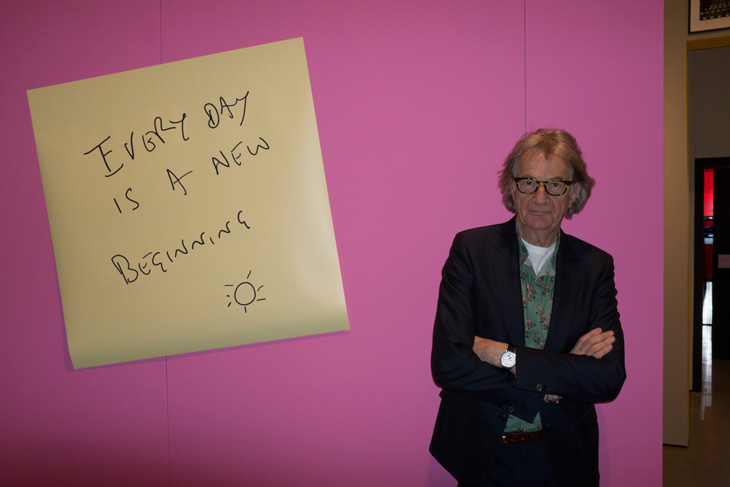 http://designmuseum.org/
"Isabella Blow: Fashion Galore!"
Until March 2, 2014
Somerset House London
The show at Somerset House is a loving homage from Isabella's surviving friends, brilliantly curated by Alistair O'Neill and Shonagh Marshall to tell her story through her wardrobe and work. When Isabella ended her own life in 2007, it was Daphne Guinness who stepped in to buy her friend's mountain of clothes to save them from being dispersed at auction. There's
Alexander McQueen
's graduate collection, her monumental stash of Treacy's headgear, her piles of Manolo Blahnik shoes, and dozens of pieces from many more designer.
Alexander McQueen and Isabella Blow: Burning Down The House, 1996, London © David LaChapelle Studio, Inc.
www.somersethouse.org.uk/
this is a new post for "My Weekly Notebook" when I'll select items,
ideas and ispirations. Hope you like it.
eccoci con un altro post per la consueta rubrica "My Weekly Notebook" dove vi segnalo ispirazioni, idee, capi e dettagli che hanno attirato la mia attenzione durante la settimana.
Vi ricordo se non lo avete ancora fatto che potete seguirmi anche su blogloving
FOLLOW ME WITH BLOGLOVING:
http://www.bloglovin.com/en/blog/2442756/moonstyle